WELCOME TO VIVID BUILDERS
Serving the Calgary area, Vivid Builders is a complete custom home renovation company committed to incorporating innovative design with high-quality materials at a fair price. Mainly referral-based, our quality of work as well as our relationship to our clients are the cornerstones of our success.
More About Us
Vivid Builders has been renovating and upgrading homes in the Calgary area since 2010. The team at Vivid Builders has a passion for providing high quality, well designed products. Our goal is to provide a personalized renovation experience, with designs and products custom to a home rather than a community
Vivid Builders provides a free warranty program including coverage for material defects or faulty workmanship effective for 1 year from the date of full completion of your project.
Read More
Calgary Custom Kitchen And Home Renovations
Vivid Builders' Priorities: To create a truly personalized renovation experience, to exceed every expectation.
Complete Home Renovations
Personalized Designs For Kitchens, Bathrooms and Basements, Custom Carpentry and Cabinetry, Countertops and Flooring
Expert Builds: Home Renovations, Kitchen Renovations, Secondary Suite Developments, Basement Developments and Renovations, Additions, Garages.
A Complete Renovation: It means we take care of all aspects of your build, such as obtaining permits, project planning, organizing trades, and arranging for inspections.
SERVICES & GUARANTEES
Qualified, Licensed, and Insured.
Projects & Testimonials
We love making our clients happy!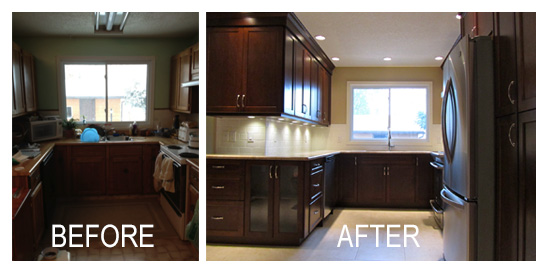 Good things do come to those that wait.  Vivid Builders came out to provide a quote with an anticipated start date and completion date.  Both dates were held to the word.  The renovation took no time at all; there was very little upset to the running of our daily lives. The workmanship is flawless. There were no deficiencies.  I have since had Vivid Builders return to do a downstairs bedroom and bathroom renovation, top to bottom having a window enlarged to create a legal fourth bedroom in my bungalow.
LeeAnne G
Woodbine, SW Calgary
LeeAnne G
Woodbine, SW Calgary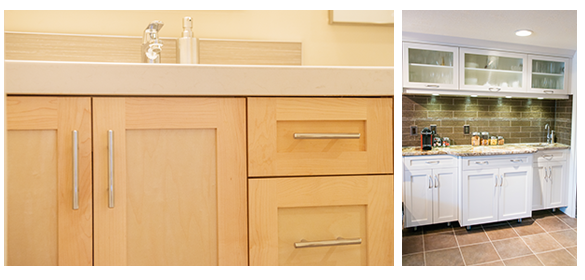 Excellent work. On time. On budget, with additional work coming in at an agreed price. Appreciate tidying up of project. Workers great to deal with. Good manners and language. Great Workmanship. Looking forward to our next projects, which are already under discussion.
Steve and Dawn Dyer
Glamorgan
Steve and Dawn Dyer
Glamorgan

I had a basic idea of what I wanted and Vivid Builders took that concept to a whole other level – I'm thrilled with the work, and pretty much everybody who comes to our house comments on the privacy structure. The team is really friendly, creative and skilled at what they do. Vivid Builders worked hand-in-hand with us throughout the building process to make sure we were onboard and it was a hassle free experience. I'd recommend Vivid Builders to anyone.
Andrea Henry
Garrison Woods
Andrea Henry
Garrison Woods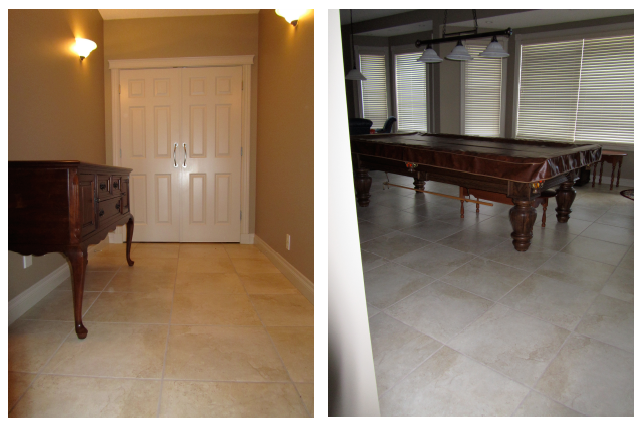 My wife and I were extremely pleased with the work done by Vivid Builders at our Patina condo. The detailed contract, which they had prepared, was strictly adhered to with respect to delivery of cost and timing. There was no negative surprises whatsoever, with excellent communication throughout the duration of the project. We were very impressed with the quality and workmanship delivered. Vivid were meticulous in every respect; from layout, through execution, and finally to cleanup. Their interface with subtrades was well coordinated. It was very obvious to us that Vivid were focused on job perfection and customer satisfaction. They scored very highly with us, and I would recommend them without hesitation for a project of essentially any scope.
Pat and Lou Olson
Prominence Point
Pat and Lou Olson
Prominence Point
The best part of our experience with Vivid Builders was "the timely response to giving us a quote, the friendly knowledgeable workmanship, and fair and reasonable pricing
The Jeffrey's
Sundance